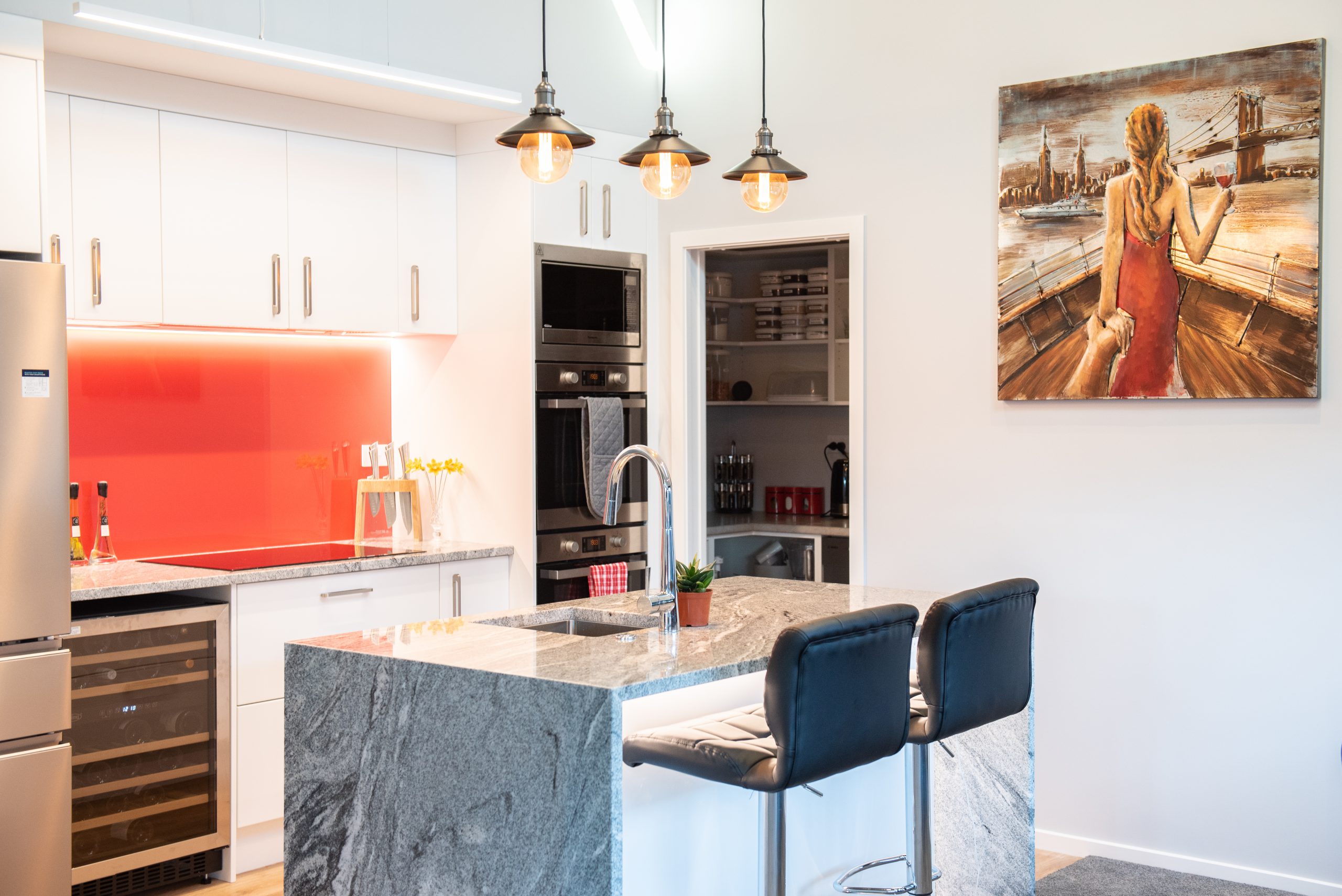 Automating a new home with Ata Touch
For a person who loves technology and gadgets, having a house that is cleverly managed with smart home automation makes total sense. It's future proofing your home and enables you to customise your settings to best suit your lifestyle and save on your power bills.
"This system is good for tech minded people, but also good for people like me who want something that is simple to use and looks good.

says Donna.

Home owner
The client who loves all things "techy"
We recently installed the Ata Touch Ultimate system for our clients Paul and Donna in Upper Hutt. One chat about the clever Ata Touch lights turned into a conversation about the system as a whole and that got Paul hooked on the idea. So much so that he purchased a section to build a new home a few days later. Whilst the Ata Touch system can be put into existing homes, Paul and Donna liked the idea of starting from scratch to maximise the functionality.
Changing perceptions about water heating
As the design for the home developed, so did Paul and Donna's understanding of what they could automate with Ata Touch and reduce their energy consumption. They originally had gas hot water heating in mind. However, this changed when they learnt that the hot water cylinder could be heated with the same heat pump that heats the home, working with the Ata Touch automation to enable the water in the cylinder to be heated on a schedule. This means that it was not continuously re-heating during the day when no-one is home. It's simply a more efficient use of power.
"The fact that we save from not having monthly gas line bills also appealed to us. The cylinder heats up quickly, so we are never short on hot water. It's a fantastic solution" said Donna.
Customised climate control
The ability to zone control is a real crowd pleaser and got the big thumbs up in this household. With touch switches installed in each bedroom, every family member can set the temperature in their own room for ultimate comfort.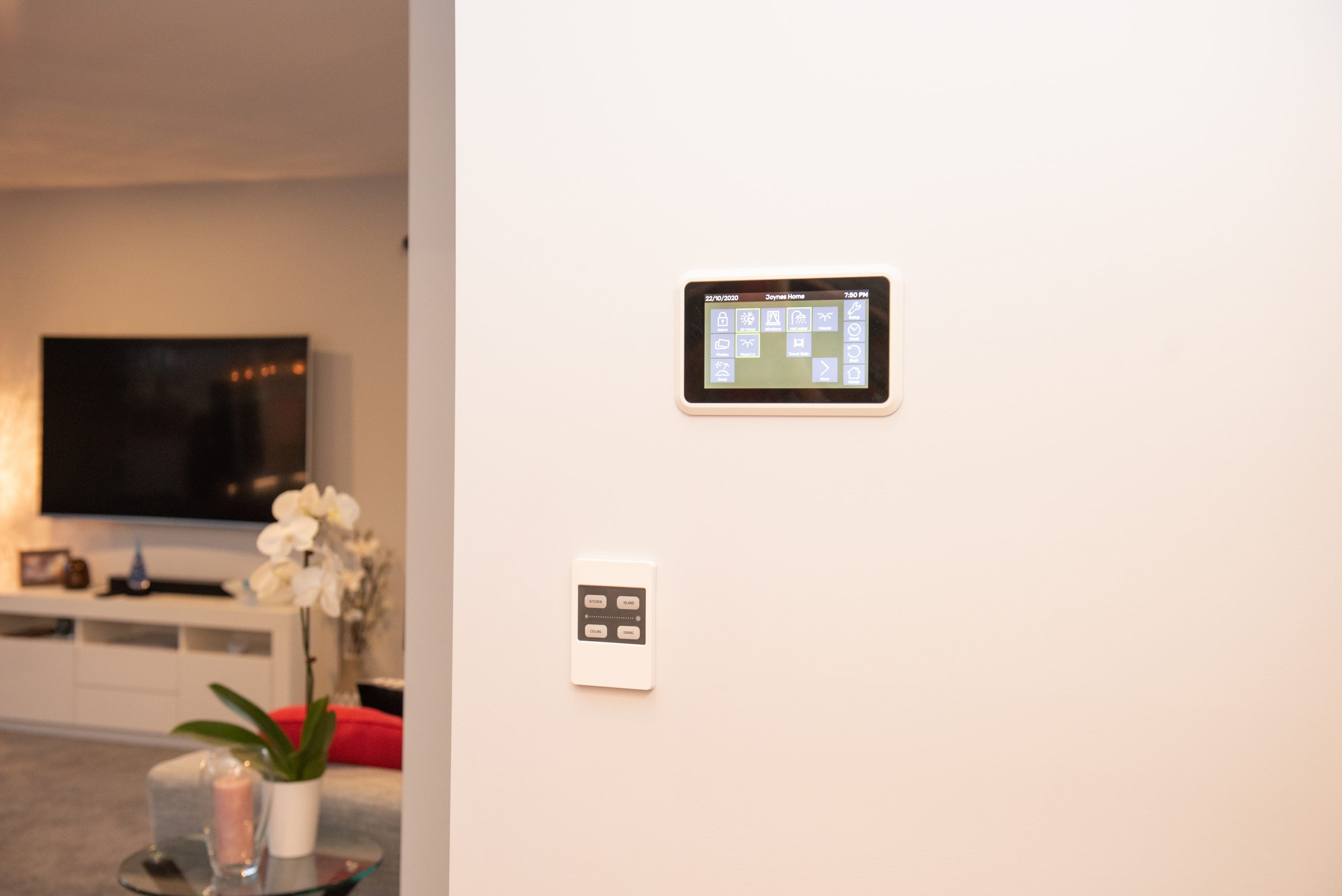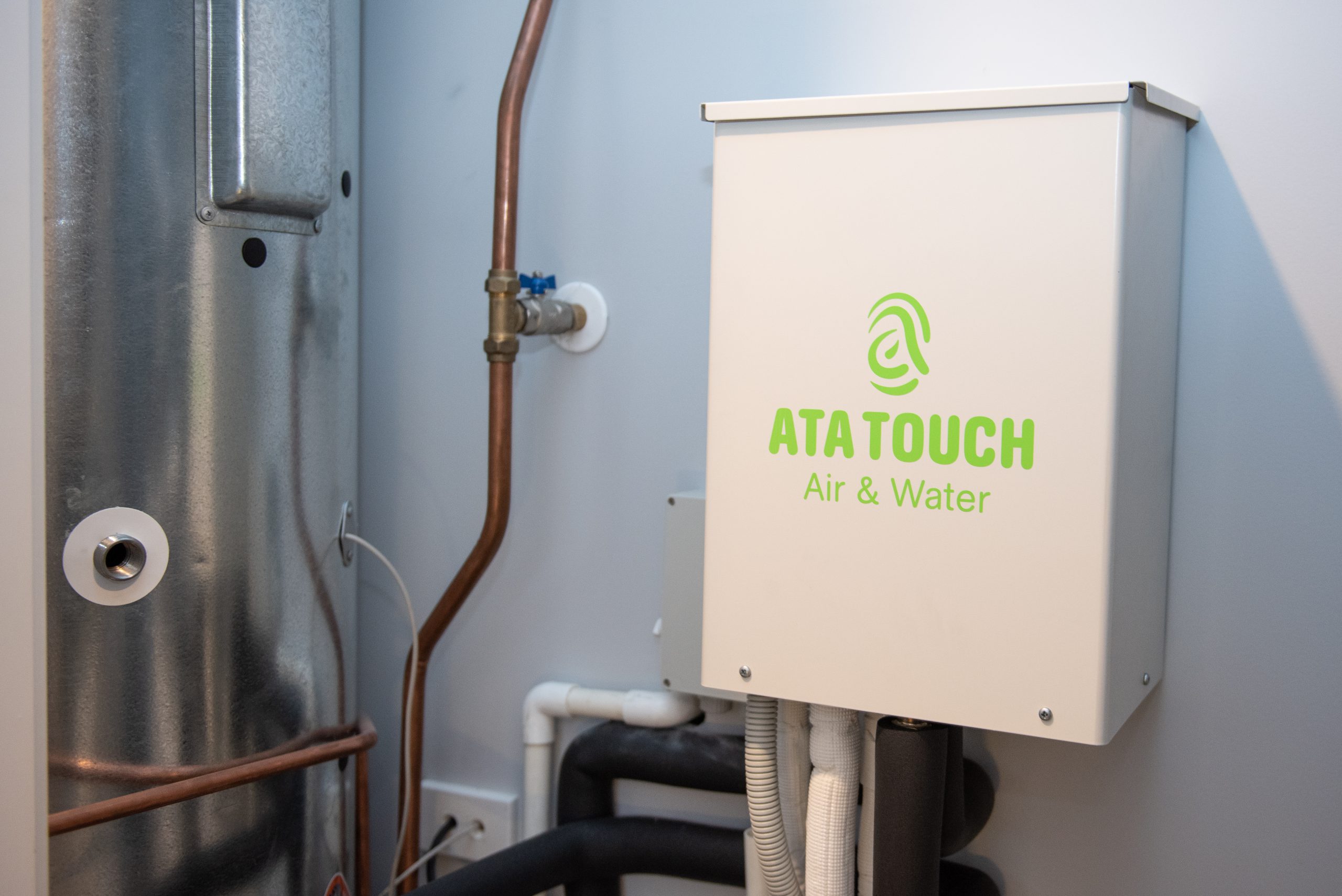 All the bells and whistles
Paul and Donna's home now features almost every function the Ata Touch system covers, from the indoor and outdoor lighting, heating and water, through to automated blinds, security system, towel rails and timers. All of which can be controlled by the app on their phone, as well as the touch switches around the house and the main control panel. At a touch of a button they can shut the entire home down when heading out or going to bed.
"Another benefit is that we don't need a separate security alarm system. The touch switches in each room have a sensor that has been programmed to the alarm when we're not at home".
Happy customers
This home is a great example of customers who have fully embraced all that Ata Touch offers.
""It's future-proofing how we live, and it really makes sense to integrate everything so your home is working more efficiently and using less energy. We are saving on our power bills already"

says Paul.