Our team
keeps the heat just right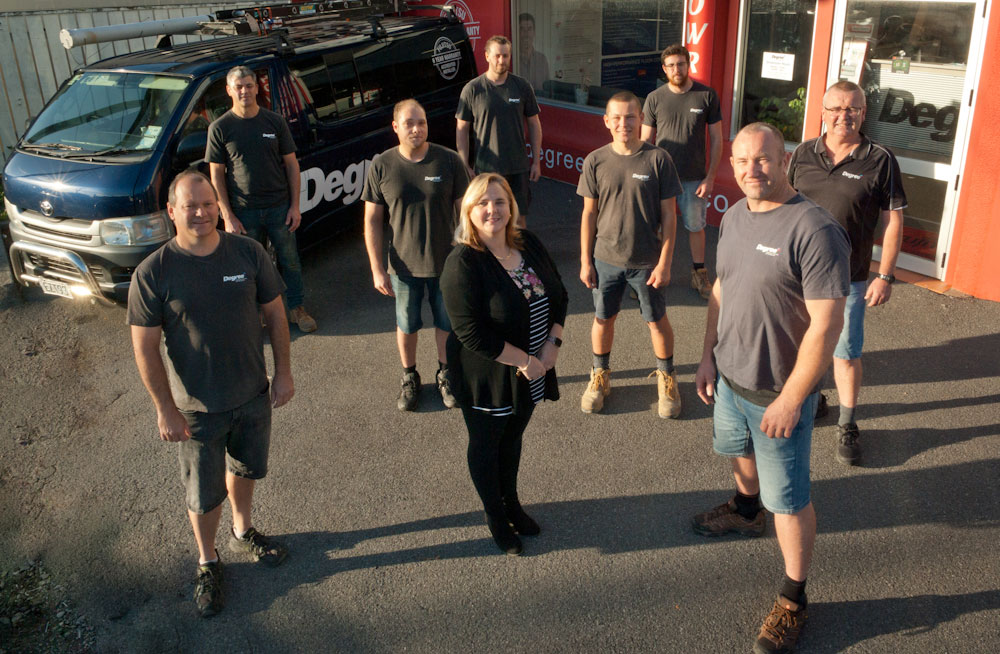 Degree is one of Wellington's most experienced heat pump, refrigeration and electrical companies.
The company was founded in 2004 and the directors have over 50 years combined experience in the industry.
Degree is a registered master electrical company with a qualified refrigeration engineer.
Working with Degree
A proud track record
Degree has a proud track record of service, quality and customer satisfaction. When you work with Degree:
You will receive the best advice and service
You deal with engineers who have the experience, knowledge and motivation (because they own the business)
You know that Bryn is a registered master electrician and Rich a qualified refrigeration engineer
You can be assured that the team have Fujitsu accreditation, years of experience and are overseen by the company directors. This extends the Fujitsu warranty from 5 to 6 years
You know that Degree can carry out any job from an individual domestic heat pump installation to small-to-medium commercial projects involving heating, air conditioning, ventilation, refrigeration and electrical
You will be offered a service and maintenance programme to suit your particular individual needs
You can visit the Degree showroom in Udy Street, Petone which contains heat pump displays to help you visualise the best solution for your home or office
You will see that Degree is focused on providing solutions within expertly managed design and cost parameters
You know the company is proud to be Wellington owned and operated!